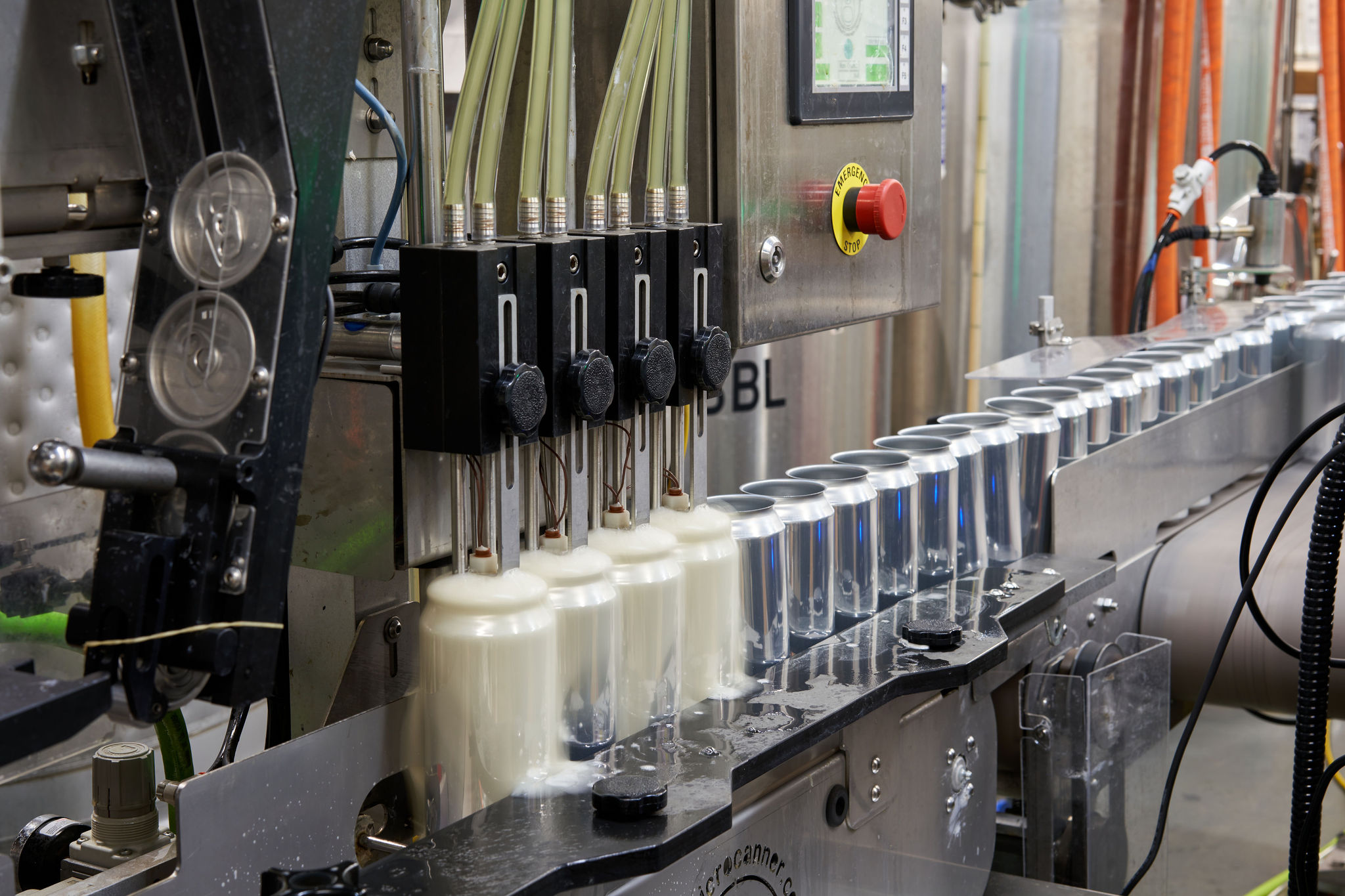 Catching Up on Mobile Canning with Millcraft's Director of Beverage Services

Drop in on this riveting conversation for insider info about craft beverage solutions that are overflowing with opportunity – and making way for underdogs.
Transforming the smallest of breweries into legitimate players in the craft beer craze – and positioning intimate coffeehouses, wineries, and distilleries with the opportunity for easily packaged products and greater prosperity – mobile beverage canning brings the packaging equipment to the production site, saving growing businesses hundreds of thousands of investment dollars.

Whether your craft beverage business is brand new to the notion of mobile canning, or you're operating under the distribution challenges of a slow-going, table-top canner, or you're at a tipping point of growth and ready to find out if mobile canning is right for you, read on as Millcraft Director of Beverage Services Del Goins shares insight from inside the 102-year-old paper and packaging distributor's specialized beverage solutions and mobile canning services.
Hi Del, thanks for talking together today. You've developed an expertise in the beverage solutions industry; what first piqued your interest? How does one become Millcraft's Director of Beverage Services

?
"Oh, that goes back a long time ago," Del chuckles. Moons back, while in Colorado, Del says there were a lot of little breweries around. "I liked craft beer, but I didn't like paying for craft beer!" Del volunteered his time to breweries in need of help with packaging and found himself enamored by the (free beer) industry.
Flash forward a few moons, and pints and growlers and canned cold-brewed coffee (which Del considers to be another essential beverage alongside beer), and Del says of his position with Millcraft:
"I just really love helping the brewers. I have a fascination with the equipment, the brew process, the inventory level needed…the people. Millcraft recognizes that when we're talking with customers and building business relationships, there's an insane level of trust necessary. It's like trusting someone to hold your baby…we treat your baby like it's our own. Every day is a new challenge, and I just love it."
Del adds, "You've got to earn trust, and you've got to work to keep trust. But first, you've got to earn it."
For the people in the back who've maybe not heard of it, Del, what is mobile canning?
"Mobile canning is a service that allows any beverage company to have a finished product that they can sell, and they don't have to invest a quarter of a million dollars in the equipment to do so. It's a way that the smaller players can play with the big guys."
Mobile canning services include partnering with a professional company, such as Millcraft, that brings canning equipment and expertise directly to your business site, providing a convenient and customizable solution for packaging products in cans without the need to invest in your own canning line – or employ services teams. Mobile canning services handle the entire canning process on-site, from can rinsing and filling to seaming and labeling.
"We supply the packaging, canning service, chemicals, equipment – the cans, lids, labels, PakTech handles or e6PR carriers, and everything needed to clean and sanitize. We like to say that Millcraft provides everything but water, hop, grain, and yeast.
We're there with our mobile canning customers at every step."
Del, you've shared that any beverage company can get started with mobile canning, including breweries, coffeehouses, wineries and distilleries. But is there such a thing as a business being too small, or too large for mobile canning? When is the right time to invest in mobile canning with Millcraft Beverage Solutions?
"There's no such thing as the right-sized business or the perfect time to begin mobile canning. Our services are customized, based precisely on each customer's individual needs. We're ready when they are, with whatever they need."
For example, Del shares that Millcraft brings their mobile canning services both to a considerable-sized winery in need of 3,000 gallons canned each time and to a smaller coffeehouse who needs only a quarterly visit for their small batches of cold brew. Del says some customers begin mobile canning as a step up from tabletop canning, to keep up with ongoing distribution or even "to answer demand - like they've received an order for 1,000 cases; mobile canning can do in 10 minutes what takes a whole day with tabletop fillers."
Del also speaks of customers like Afterburner Brewing Company in Terre Haute, Indiana - a small brewery who enlisted Millcraft's mobile canning services before they even opened their doors. "Afterburner knew they wanted to send people out the doors of their new establishment with beverages in-hand; it was their vision, and we were happy to make it happen. Whatever your need, no matter how small or big your beverage business is, we can deliver it all in a retail-ready package."
You've whetted our whistle with mobile canning insight. What happens next if we're a beverage company who wants to know more about Millcraft's mobile canning services? And Del – is it true that you personally will visit on-site if our company has never canned before?
"Once you reach out to us, I will personally visit and help you evaluate your needs. Millcraft is willing to assess your space, walk through your specific processes, and present you with a full range of products, services and solutions to help you grow your business."
For more information about mobile canning, Del recommends:
As stated on the Millcraft Beverage Solutions website, "Being a craft beverage packaging distributor and owning a mobile canning unit places us in a unique position to understand exactly what you need to brand and promote your craft beverage. We have the packaging, canning, chemicals, and equipment you need to produce the best quality product – and the expertise to help you capture the eye of your consumers at retail. We know this industry, and we're here to help. Just ask."
Thanks again for this fascinating conversation, Del! One last question, real quick: for mobile canning services, why Millcraft Beverage Solutions?
"Oh, that's an easy one. We make it easy for you and provide you with first-class products, service and support that will fit your budget."
By: Jen W. O'Deay