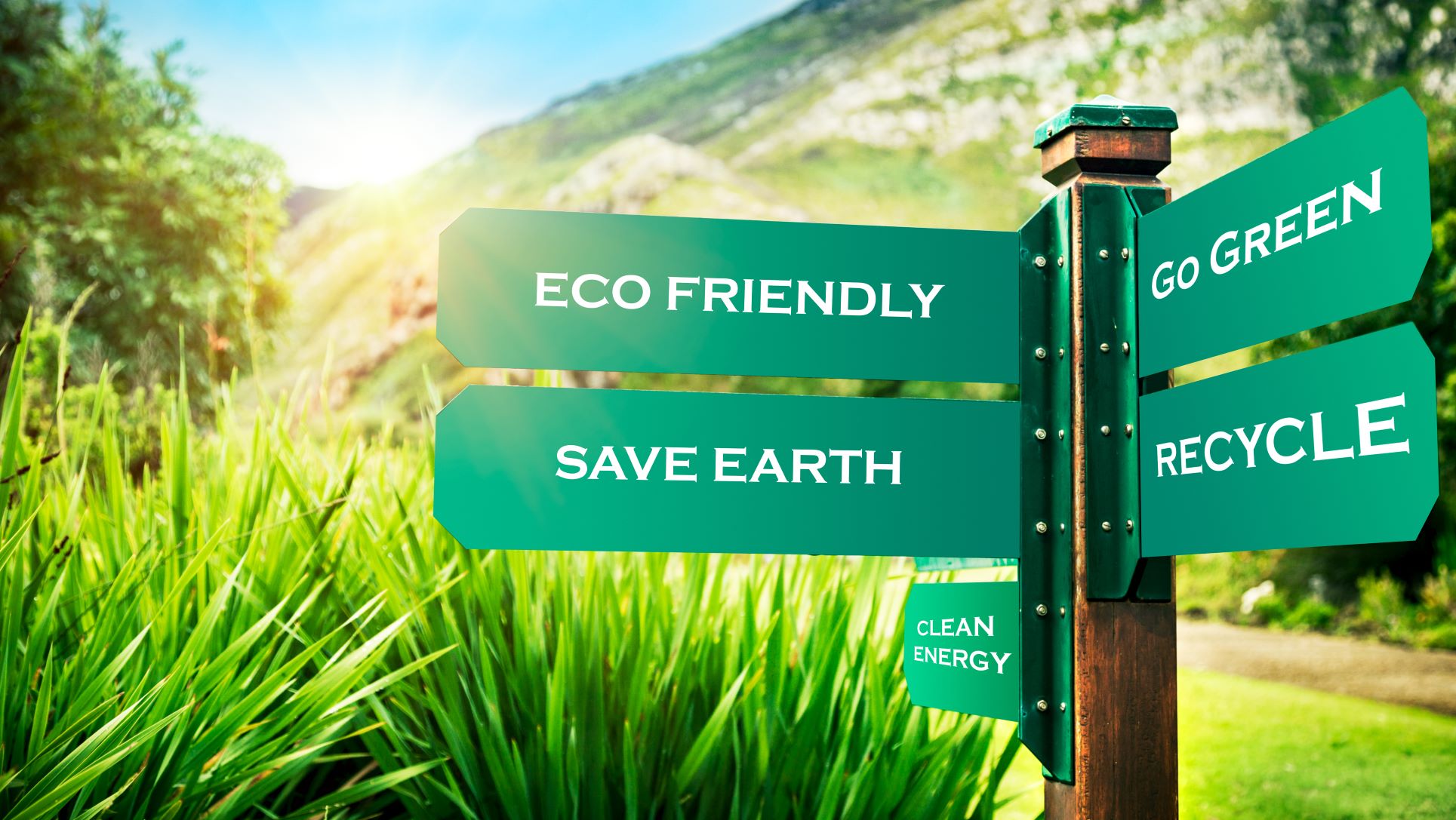 See how wide-format marketing and paper-based substrates speak volumes in showcasing your business' sustainable efforts.
At 64%, more than half of today's consumers have taken the sustainability and environmental impact of a company's practices into consideration before making a purchase, according to logistics services provider Dotcom Distribution – and sustainably marketed products' sales increased 2.7 times faster than conventional ones in 2022, according to a Sustainability and the Consumer report from merged data firms IRI and The NPD Group.
Implementing sustainable efforts into your company's strategy can provide tangible benefits, from boosting brand value to increasing revenue. Yet gaining customer buy-in with today's socially-conscious consumer includes more than lip service; environmental integrity is called for and expected at each brand touchpoint throughout the customer experience.
See how wide-format marketing with paper-based substrates can answer the call of today's consumers and speak volumes in showcasing your business' sustainable efforts. Wide format is a blank canvas ready to accept beautiful graphics, floods of color, and a variety of printing and finishing techniques – and paper-based substrates are low-cost, flexible, biodegradable, and recyclable.
Signage Says: 100% Recyclable

Touting sustainable practices on signage made from material that isn't sustainable sends the wrong message in today's market. Under pressure to be good corporate citizens, companies and brands are now considering every facet of the products and campaigns they develop: the environmental footprint, life cycle analysis, and the selection of recyclable and post-consumer recycled material. Paper-based substrates are part of a well-established worldwide recycling stream, and paper can be recycled up to seven times in its life cycle, according to AF&PA.
Consider Millcraft Excellent paperboard for sustainable signage and displays. The paperboard is made from 100% virgin wood fibers, a renewable and easy-to-recycle resource which is important as the vast majority of in-store marketing signage and displays are used for a short period of time. Millcraft Excellent is a cost-effective alternative to foam PVC and other plastic composites and creates sustainable signage with the environmental integrity that today's consumers seek.
On Display: Proudly Not Plastic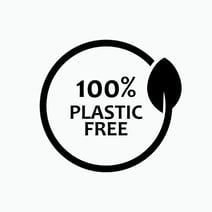 With sustainable business practices on the minds of consumers, ensure your attention-grabbing merchandise and trade show displays draw attention to your sustainability platform with recyclable paper-based substrates.
For trade show displays, exhibition stands, and retail and merchandise displays, Xanita Board (from our partners at Mohawk) is an engineered fibreboard manufactured from fibers recovered from recycled used cardboard boxes. As a VOC-free and fully repulpable alternative to MDF, particle board, and non-renewable rigid or foam-filled plastic sheeting, Xanita Board stands, and displays are 100% recyclable, lightweight, flat packable, and ideal for showcasing sustainable business practices to consumers.
Large Graphics: Hugely Green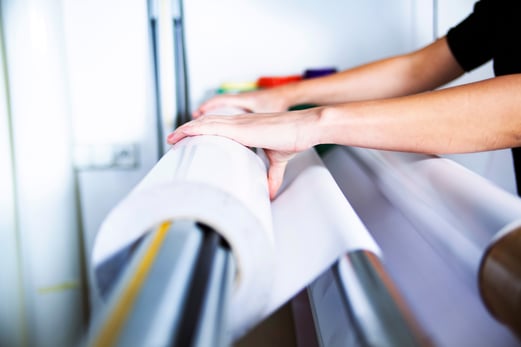 As consideration of the sustainability and environmental impact of a company's practices continues to rise, there's also a growing trend in sustainable wide-format wall coverings, murals, and retail wall graphics. Creating endless short and long-term solutions for retail, hospitality, conventions, and trade shows, wall coverings become the backdrop or floor covering at event venues and wide-format graphics for promotions, retail displays, and signage.
Functional, flexible, and sustainable, consider Neenah's DigiScape® for wide-format graphics. A superior alternative to PVC wall decor materials, its environmentally responsible construction also supports two LEED credits, and DigiScape® is recyclable.
By: Jen W. O'Deay
Millcraft is a proud distributor of Xanita Board, Excellent Board, DigiScape®, and more. To learn more about sustainable solutions for your business, Just ask.
Source List
https://ecochain.com/knowledge/how-to-sell-sustainability/
https://mpm.com/ https://www.neenahpaper.com/resources/against-the-grain/wide-format/wide-format-as-sustainable-solution
https://www.oppboga.com/product/product/oppboga-excellenttm/
https://digitaloutput.net/eco-friendly-rigid-substrates/ https://www.forrester.com/blogs/how-sales-can-make-your-sustainability-sustainable/
https://www.google.com/url?q=https://www.winsightgrocerybusiness.com/retailers/sustainably-marketed-products-sales-have-increased-27-times-faster-conventional-ones&sa=D&source=docs&ust=1668797249960243&usg=AOvVaw0ixXjxRFWu6YsDUcUwYrKc