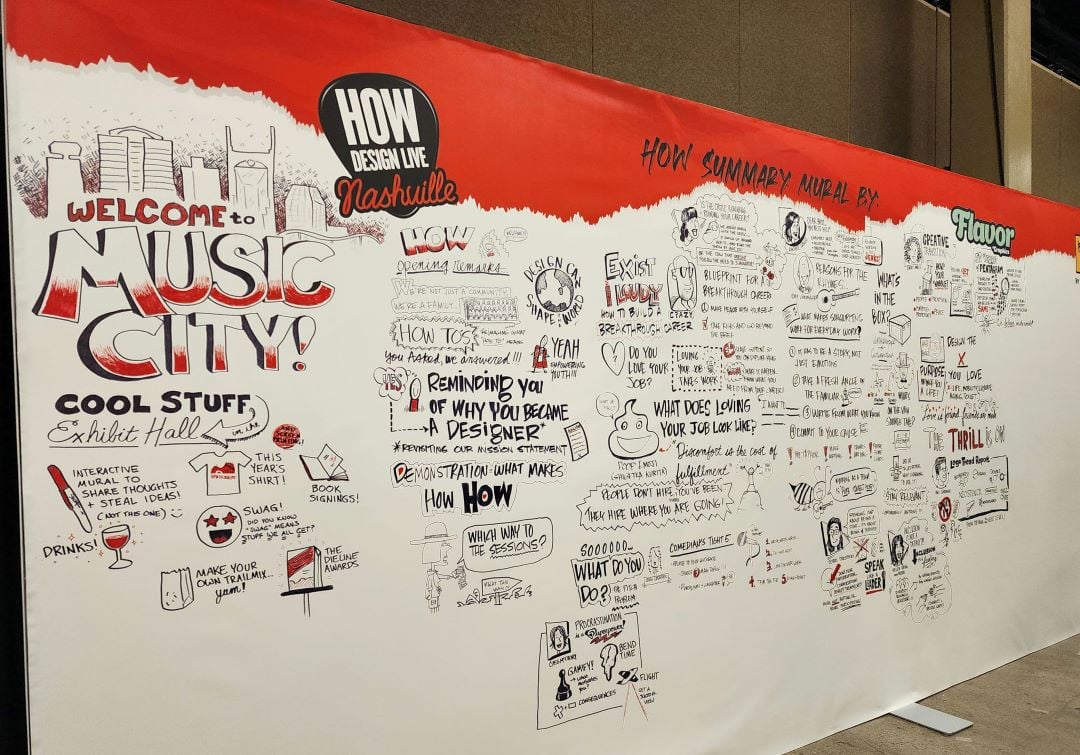 My Memorable Experience at HOW Design Live 2023: Inspiration, Education, and Creative Delight
The vibrant city of Nashville set the stage for the highly anticipated HOW Design Live 2023 event, held at the magnificent Gaylord Opry Land Resort. From the moment I arrived, the grandeur of the hotel and its lush indoor landscaping left me in awe. Little did I know that the conference itself would exceed my expectations, offering a lineup of rockstar creatives who delivered inspiration, education, and thought-provoking ideations in concise, power-packed sessions. In this article, I will share some highlights of my unforgettable experience at HOW Design Live 2023.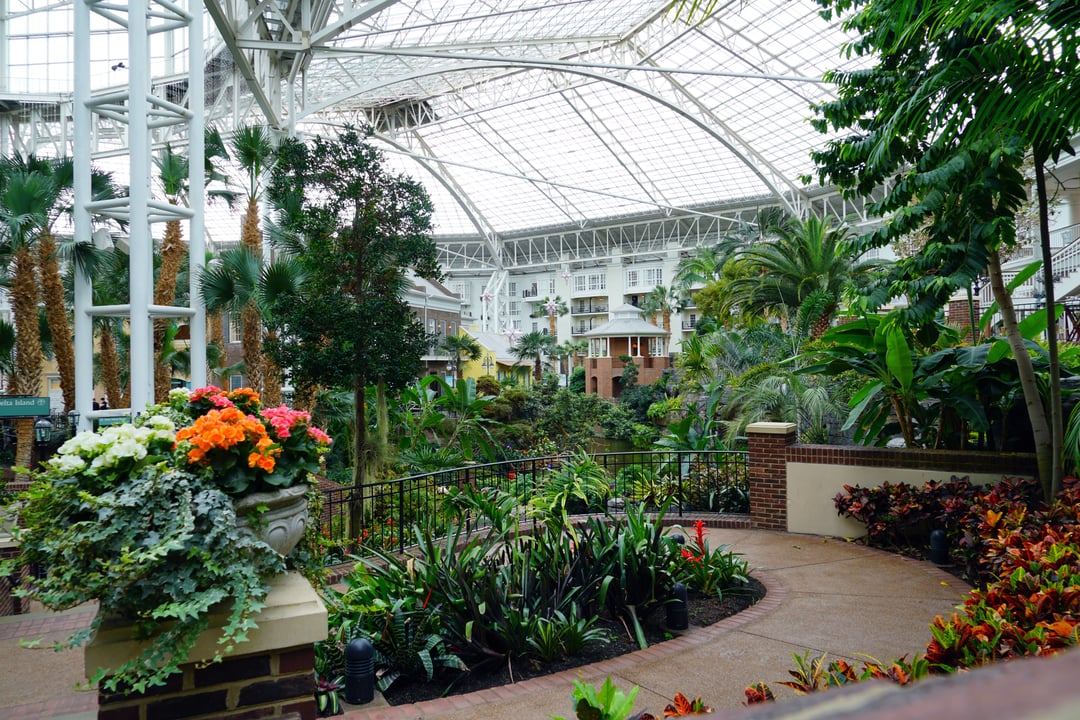 A Haven of Inspiration:
HOW Design Live 2023 was a treasure trove of knowledge and creativity, with each session offering valuable insights and experiences. The format of 25 to 30-minute sessions allowed attendees to absorb a wealth of information in a short amount of time. Whether one sought the latest design trends, insights into cutting-edge technologies, career advice, or simply a spark of inspiration, this conference delivered it all.
Unforgettable Sessions:
Among the numerous captivating sessions, several stood out as personal favorites:
Celebrating 50 years of Pentagram:
I had the privilege of witnessing a short chat with the iconic partners of Pentagram, including Paula Scher, Michael Bierut, and Emily Oberman. Being just four rows away from these design legends was an exhilarating experience, akin to being close to beloved rock stars.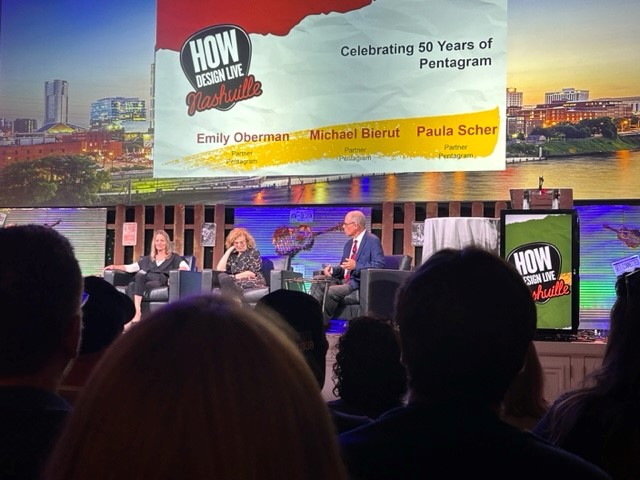 How Art and Culture Drive Color and Pattern:
Shayna Kulik of Pattern Pulp Studio took us on a fascinating journey, revealing how current events shape patterns and color trends, becoming powerful tools for brand storytelling. For instance, the evolution of the Pink Movement to the rage-red, muted dark red symbolizing the ongoing fight for women's rights.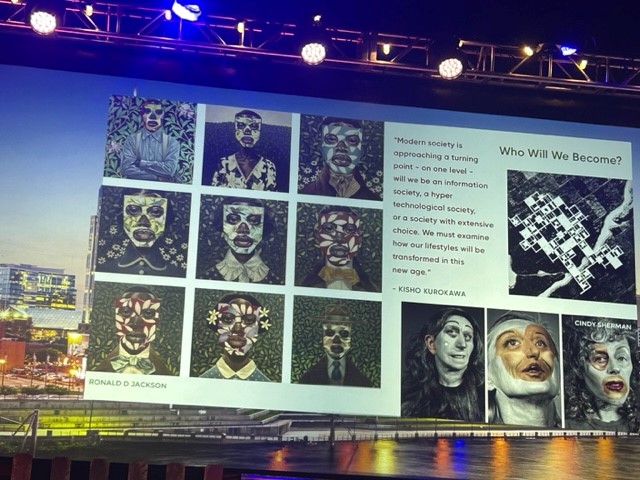 It's Just Another Unified Theory of Everything:
The witty and deeply insightful Rick Griffith of MATTER encouraged us to embark on deep exploration and embrace new thinking opportunities in design, emphasizing the importance of following our instincts. His captivating talk could easily have continued for hours.
2023-24 Logo Trend Report - The Good, The Bad, and WTF:
Bill Gardner of Logo Lounge injected energy into the event with his anecdotal exploration of branding design. He provided a wonderful analysis of visual branding, showcasing both excellent and not-so-excellent examples.
Saved by a Song: A Conversation about Creativity, Empathy, and the Role Art Plays in the Changing World:
An enchanting interview with singer-songwriter Mary Gauthier reminded us of the power of storytelling to heal. Mary reminded us that comparison kills joy and courage is being scared and doing it anyway.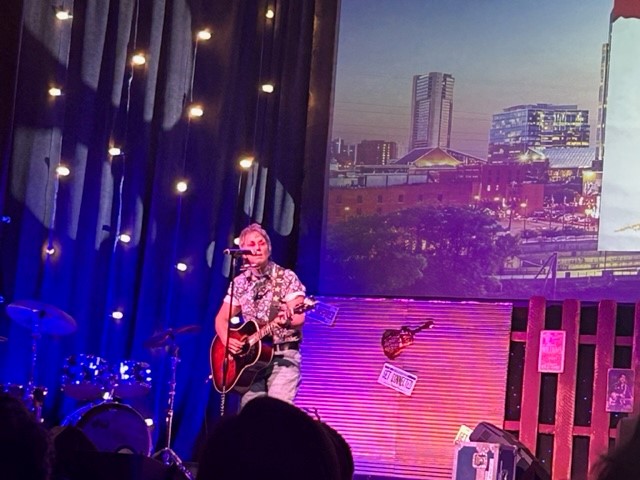 Beautiful Numbers:
The ever-intriguing Stefan Sagmeister of Sagmeister Inc. presented his talk, exploring the world from a historical perspective. He reminded us that regardless of the content bombarding us through social media and news outlets, the present moment is inherently beautiful.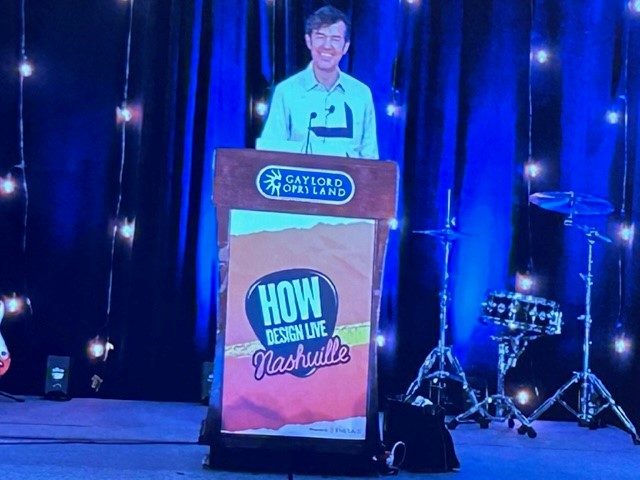 On a separate note, during the event, a small group of participants and I decided to take a lunch break and venture downtown for a captivating visit to Hatch Show Print. This renowned establishment is an absolute must-visit for print enthusiasts exploring Nashville, as it not only holds a significant place in the history of the Country Music Hall of Fame but also operates as a fully functional letterpress shop.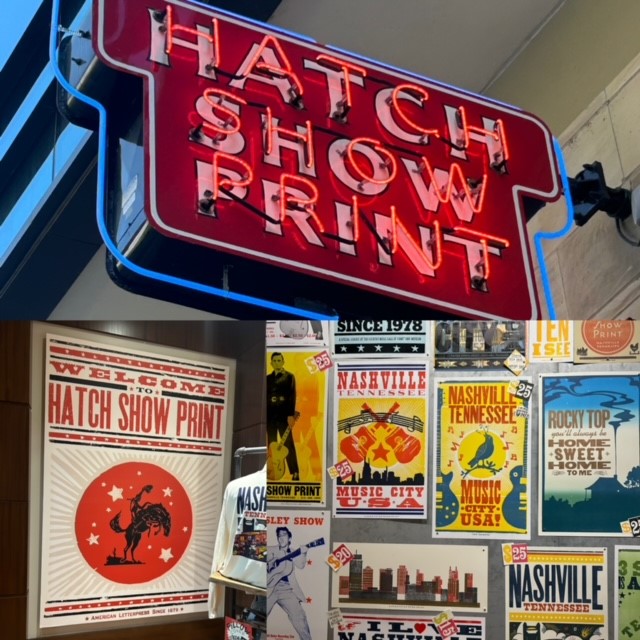 Conclusion:
Attending HOW Design Live 2023 was a remarkable journey that surpassed my expectations. The conference provided a rich tapestry of inspiration, education, and networking opportunities, leaving attendees empowered and invigorated. With its lineup of esteemed speakers and diverse sessions, this event proved to be worth every penny invested.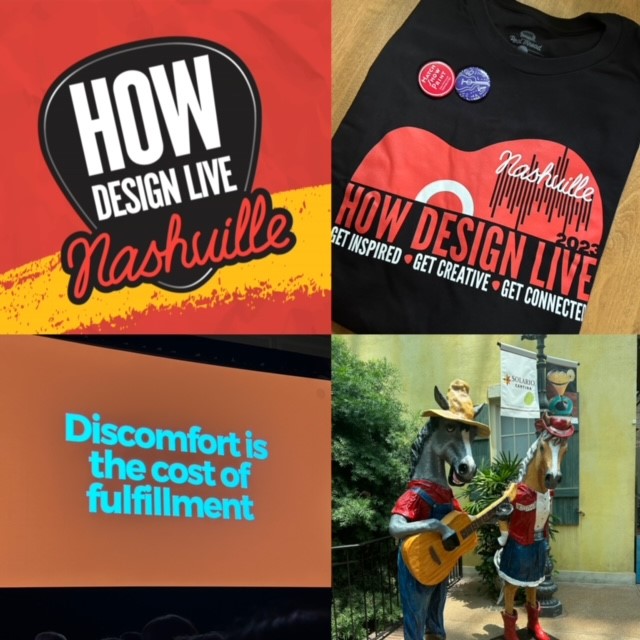 As I reflect on my experience, I am grateful for the valuable knowledge gained, the connections made, and the lasting impact it will have on my creative journey.
By Terri Price-Deep
Creative Consultant, Millcraft