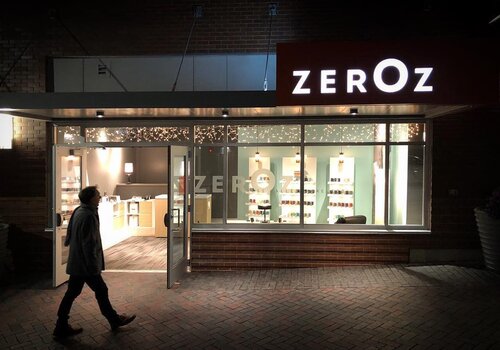 The Science of Successful Sign Design
While beauty is in the eye of the beholder, successful signage is the result of proven science and powerful design principles.
Take a look at Belmont Auto Spa in California and you'll see a business once missing out on more than $100K in revenue—because of their sign—because no one was taking a look at their sign, you see?
Although Belmont had invested pretty pennies into their sign, and albeit well placed, its poor design was the only noticeable quality of the detrimental sign. Lacking color contrast, and blending in rather than standing out, the sign was unreadable from a distance and lacked any characteristic visual features—drivers didn't recognize Belmont Auto Spa as a car wash and drove on by.
The owner invested $15,000 into a newly designed sign with colors that were lively and contrasting, and the design included a strong, first-read pictorial graphic that immediately identified Belmont as a car wash. In its first year, the newly designed sign produced a 15% increase in overall business, which translated into an additional $135,000, nearly nine times the cost of the sign.
While beauty is in the eye of the beholder, successful signage is the result of proven science, data, and design principles. The secret is knowing how to expertly and artistically design signage for the results intended. As Co-Founder and Lead Principal at Sketch Blue creative studio, Allison Westrick says, "Big or small, on any kind of materials, a successful sign will perform a function and look lovely in the space."
With 35% of customers reporting that seeing a sign has alerted them to the existence of a business, and 54% of American consumers having failed to find a business because the sign was too small or unclear, all signs point to understanding these definitive design principles behind successful signage.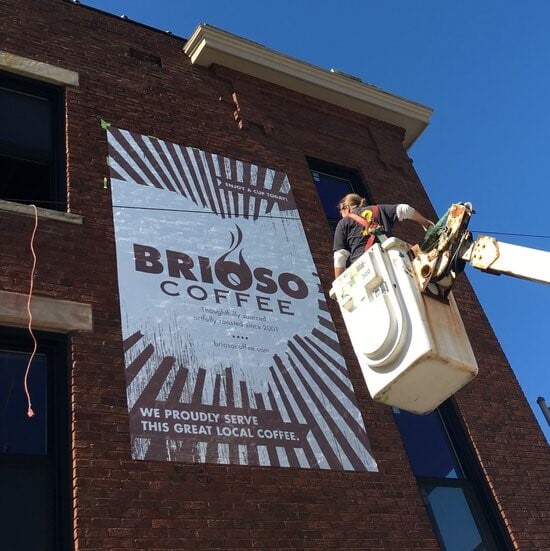 Functional + Beautiful
From yard signs to billboards, signs of all sizes are opportunities to build brand awareness, drivers of business, proof of existence, and selling points for potential customers. Signs are multipurpose tools that facilitate action and even conjure emotion. A well-designed sign exists with a purpose in mind, a reason for being – including being aesthetically inspiring, Westrick says. "It's just as important for a sign to be beautiful as it is for it to be functional."
Westrick says that designing with contrast in mind is critical, alongside color and size relation, and she offers this simple tip toward functionality and beauty: Simple and bold will always win. "Recognize how little time a sign truly has, milliseconds really, and what it exists to do in that short timeframe. Simple and bold will always win."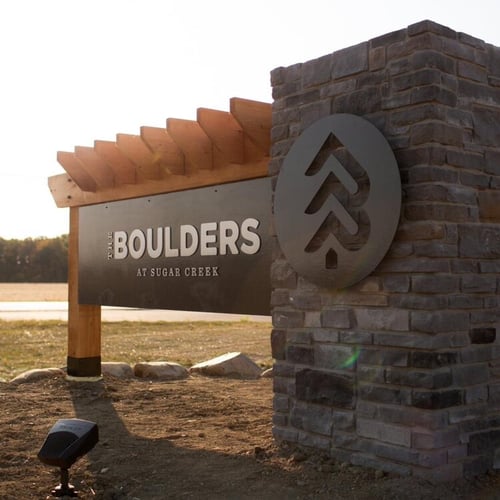 Demand Attention
Whether your business is investing in a small poster or a skyscraper-sized banner, Westrick says the same design principle applies: Right message, right moment. "Your sign needs to send a message that is helpful to the customer experience," Westrick says. If the customer, for example, is getting off of an elevator and needs to know where to go, the sign needs to clearly inform while simultaneously reassuring the customer and reinforcing the brand promise.
However, consider a customer walking by a restaurant's bright, bold, A-frame sign out front reading, "Happy Hour Specials" or "Free Appetizers Today!" Designed to be a compelling interrupter, and to create a sense of immediacy in the passerby's experience, the customer may feel serendipitous about entering the restaurant – much like approximately 17% of Best Buy® customers who report not intending to stop there, but doing so specifically because they saw the sign.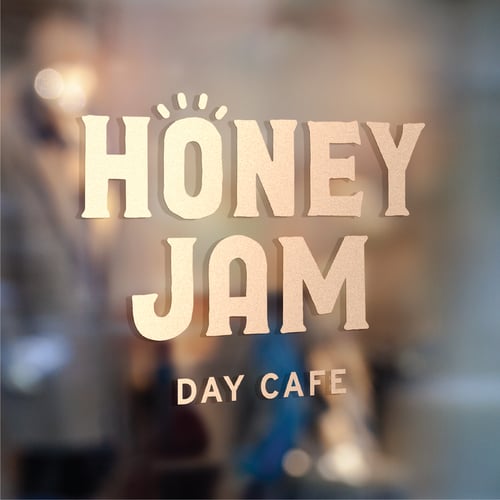 Enhance the Environment
Take into account sign materials, the size of the sign, lighting opportunities, and customer flow in the space the sign will exist in, Westrick says. "The designer needs to be cognizant of the environment, or space. A well-designed sign will enhance the environment it's in, not distract from it."
When functional and beautiful, designed to demand attention and deliver an experience, and created with color, contrast, and integration into its environment in mind, it's no wonder 60% of businesses report average sales increases of 10% or more by adding or updating their signs. When it comes to successful signage, proof is found in principles and dollars in design.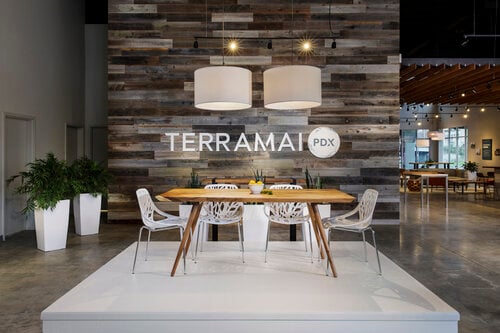 By: Jen W. O'Deay
Sources:
https://signresearch.org/research/arts-and-science-of-sign-design/; https://www.stewartsigns.com/assets/whitepapers/isa_marketing.pdf
Photos Courtesy of Sketchblue
Looking for help with signage? From sourcing materials to equipment and production, our wide format specialists provide solutions.