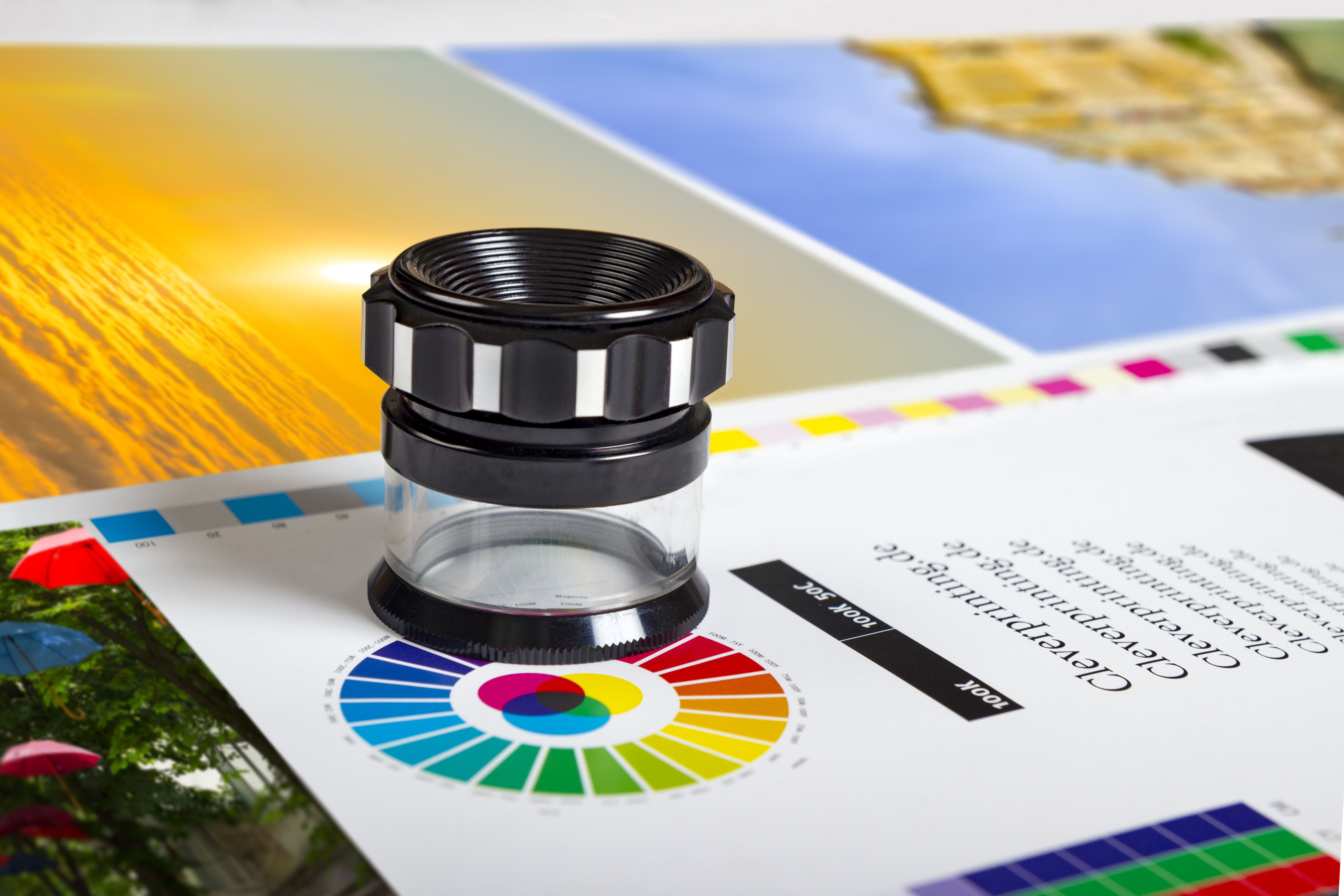 With Print Leading the Way
Delve into spaces where print reigns supreme, and make note of this one-two combo that leading businesses are tapping into—and influencing impressive results.
In 2022, approximately 4.76 billion prescriptions were filled in the United States, up from 4.38 billion in 2019, according to Statistica. The thought of 4.76 billion people receiving a prescription without instruction available—power outages happen, the Internet can crash, people live in areas with inconsistent connection—and 4.76 billion people without access to critical drug interactions, possible side effects, what to do in an emergency—makes the gargantuan scope and massive importance of ink on paper for the pharmaceutical industry black-and-white clear.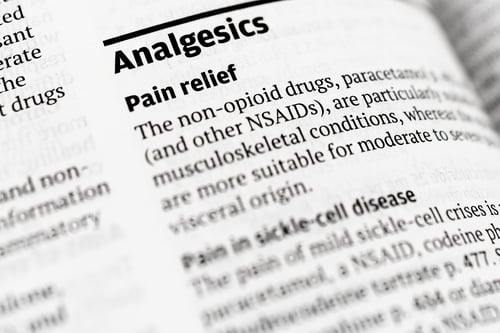 Print collateral, black and white dispensing instructions, promotional requirements, Millcraft Indiana Division Manager Tom Barnhorst says pharmaceutical is a high-demand, continually profitable sector for print. "It's not flashy," Barnhorst says, "but it's important, and the demand is there."
Along with the pharmaceutical industry, where else is print leading the way, and what one-two combo is possible within print today? Barnhorst points toward the following.
Vote Yes on Elections
From campaign posters, signage, flyers, brochures, door hangers, mailers, and more to ballots and mail-in-ballots, envelopes and print materials necessary for the voting process—elections are an entire ecosystem where printing and graphics industries lead the way.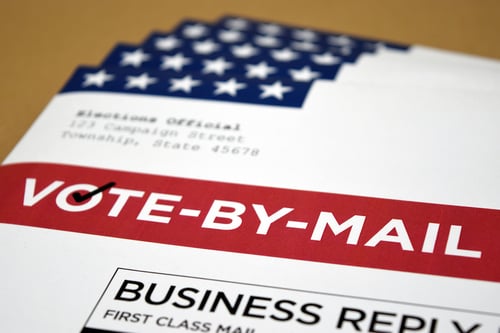 Barnhorst says the Coronavirus pandemic pushed printers to quickly adapt to election printing needs, and also created a new perspective for many. "There was concern about whether there would be enough paper to meet election demands, from marketing and campaign material to ballots. I think people really saw the value of print."
Engage Directly
With online ads blinking, popping up, and disrupting people to the point that 33% of millennials report using digital ad blockers, direct mail is far less intrusive. Consumers can experience direct mail when they want to, and they hold in-hand something that holds their attention and affects their buying decisions: 62% of people say they will read paper ads rather than throw them away; 82% of consumers trust print ads most when making a purchasing decision, according to Soloprinting.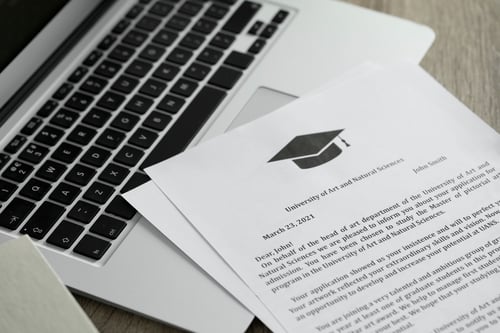 Barnhorst speaks about colleges and universities, for example, utilizing direct mail to reach the homes of prospective college students and parents. "Parents are looking to spend $300,000 on their child's education. Making a $400 investment into direct mail to engage and connect with their target audience is an obvious decision." Direct mail leads the charts in open rate and click-through rates of 80-90% while email lags at 20-30%, and print leads the way in direct mail.
Save the Planet
Companies' environmental practices are on display more than ever as the sustainability of products continues to gain popularity—75% of today's consumers are content to pay more for a product with sustainable packaging, according to Environment + Energy Leader, and 64% say they have taken the sustainability and environmental impact of a company's practices into consideration before making a purchase, according to logistics services provider Dotcom Distribution.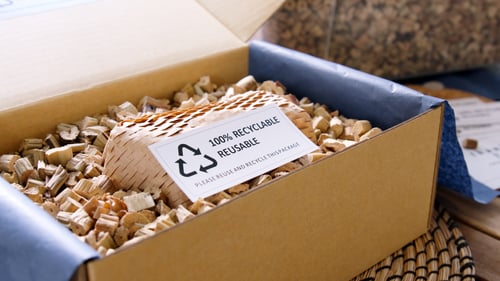 Leading the way in print, Barnhorst says sustainable packaging and products offer new opportunities. Paper and carton-based packaging are generally perceived to be more environmentally responsible—67% of consumers increasingly favor sustainable alternative materials over plastics. "Take, for example, paperboard multipacks in place of shrink wrap or plastic rings," Barnhorst says. "These paper-based, sustainable beverage solutions have the wet strength of plastic and have room to print on them."
Wow With a Box
With 72% of American consumers saying that product packaging design influences their purchase decisions and 30% of businesses reporting an increase in revenue after improving product packaging, a product's packaging design plays a vital role in attracting consumers as the first thing buyers see while shopping or browsing, either online or in-store.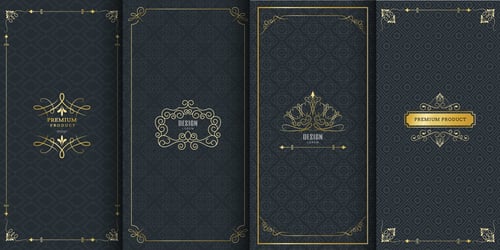 Simply put, packaging matters and print will always reign supreme in the packaging industry. It's what businesses are utilizing to market their packaged products today, the one-two combo that Barnhorst says is a creative strategy "outside the more traditional means of marketing."
One-Two Combo Results
While 40% of consumers will naturally post photos on their social media accounts of products with unique and branded packaging, according to Dotcom Distribution, brands are intentionally putting their products into the hands of influencers on social media to reach their target audience.
The one-two combo, or packaging-influencer bundle, is, well, influencing impressive results. The market grew from $1.7 billion in 2016 to $9.7 billion in 2020 and was estimated to be a $16.4 billion industry in 2022. Of the marketers polled by Influencer Marketing Hub, 81% use influencers and influencer content, and 51% of those said their influencer content outperformed brand-created content.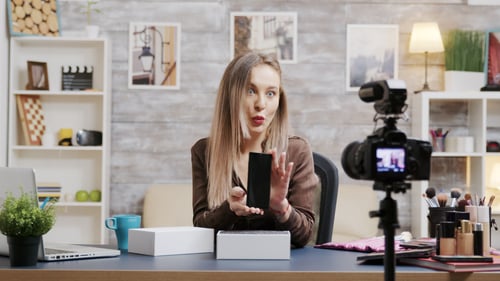 With influencer categories including beauty and lifestyle, alongside new influencer categories like financial influencers (finfluencers), skincare influencers (skinfluencers), and pet influencers (petfluencers), the one-two combo of packaging plus influencers is wide open for print to lead the way. "We're seeing that our customers are printing, yes, putting ink on paper," Barnhorst says. "But if that's all you're doing, you're not truly fulfilling the end user. There's a lot to look into with packaging and products tied to social media."
Lead The Way
Where does print reign supreme, and what's possible with print today? From the black-and-white needs of the pharmaceutical industry to the election ecosystem with campaign posters, signage, flyers, brochures, door hangers, mailers, ballots, mail-in-ballots—engaging direct mail to directly engaging influencers to market packaging and products—print continues to lead the way. To talk further about printing needs with a Millcraft specialist, Just ask.
By: Jen W. O'Deay