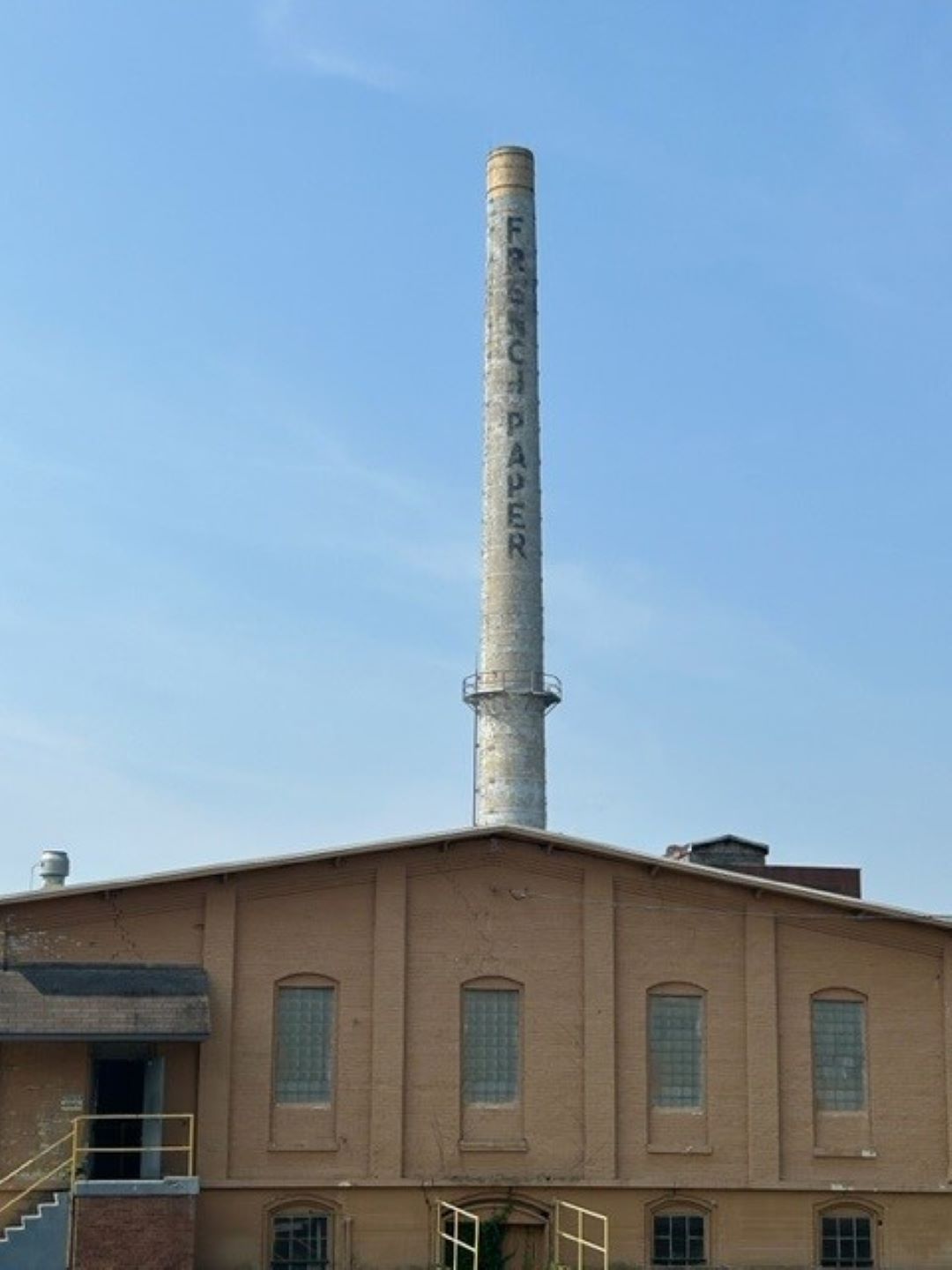 A Trip to French Paper: An American Legacy Where History and Technology Meet
In the picturesque town of Niles, Michigan, nestled along the banks of the St. Joseph River, lies a 150+-year-old paper manufacturer known as French Paper. This American legacy has been creating fine papers plentiful in color and texture, combining a rich history with cutting-edge technology. Recently, I had the privilege of visiting the French Paper Mill with colleagues and customers, and the experience was nothing short of awe-inspiring.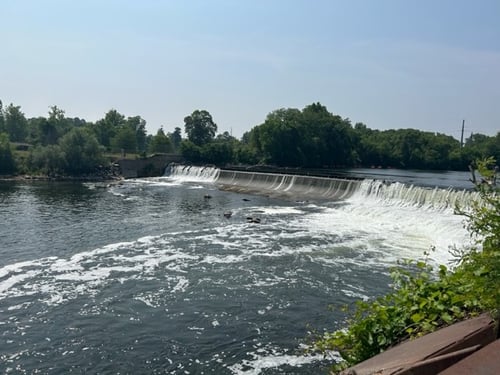 The Charming Setting and Rich History: As soon as we arrived at the French Paper Mill, its charm and historical significance became evident. The facility's location beside the tranquil St. Joseph River added to the allure. Founded in 1871, French Paper initially specialized in manufacturing paper plates. Still, it soon expanded its product line to fine papers with iconic brands like Speckle-tone, Pop-tone, Kraft-tone, Muscle-tone, and others.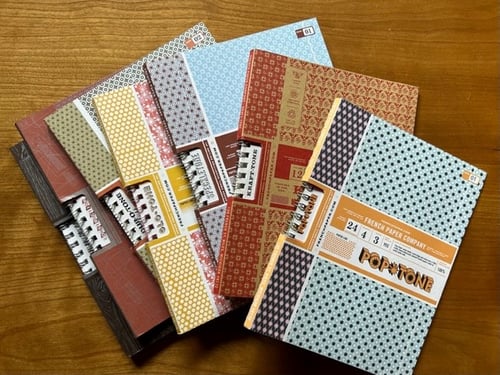 A Colorful Journey Through the Mill: Led by President Shane Fenske, and Director of Sales/National Accounts Gerard Vail, we embarked on an educational tour of the French Paper Mill. Fortune favored us that day as we witnessed the creation of a beautiful custom shade of red, immersing ourselves in the captivating process. As we navigated through the mill, giant rolls of paper and walls splashed with vibrant colors created an industrial ambiance with a touch of artistic allure.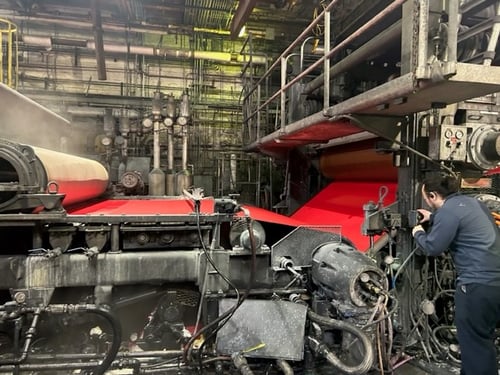 A Legacy of Innovation and Sustainability: French Paper has a long-standing commitment to innovation and sustainability. As early as 1922, the mill began sourcing its own renewable energy through hydroelectric power generators, exemplifying its forward-thinking approach. Not only do they prioritize environmentally friendly practices, but they also excel in low minimum custom paper manufacturing. Whether it's a custom color or incorporating special additives, French Paper has the capability to create paper sheets tailored to specific requirements. One fascinating example was the production of paper made with course grass clippings for a golf organization, showcasing their versatility and dedication to customization.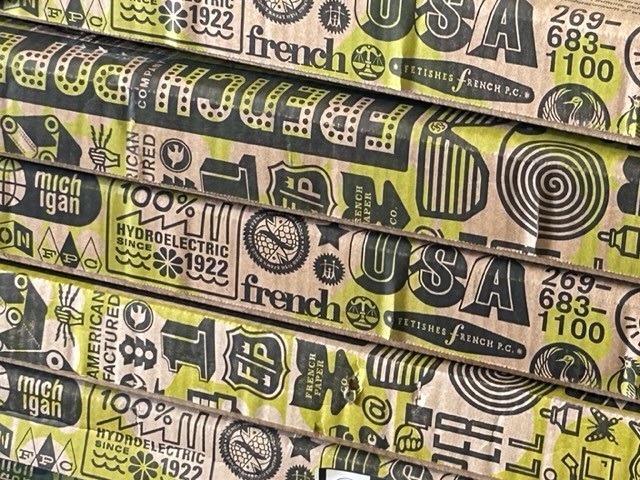 Preserving Nature's Balance: Beyond their commitment to innovation and sustainability, French Paper demonstrates a deep respect for the environment. To support wildlife and ensure successful spawning, the company installed a fish ladder on its river dam, allowing aquatic creatures to navigate past the barrier. This harmonious coexistence with nature showcases their dedication to preserving the local ecosystem.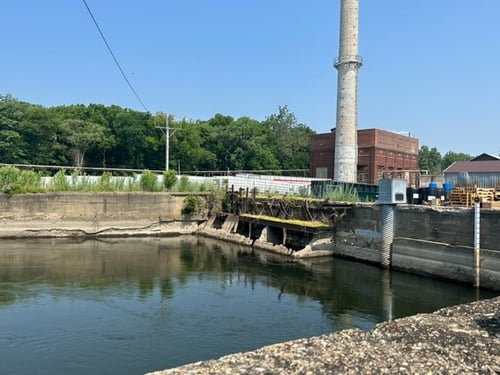 A Blend of Tradition and Modernity: As a creative individual, I was captivated by the old industrial charm of the French Paper Mill. The juxtaposition of the vintage atmosphere with state-of-the-art technologies in papermaking was a sight to behold. The facility's walls, adorned with splashes of color, and the massive rolls of paper provided the perfect backdrop for countless photographs, capturing the essence of the mill's unique ambiance.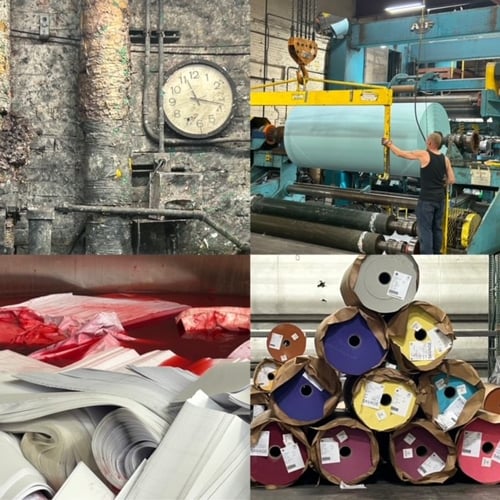 Exploring the Print Promotions Vault: A highlight of my visit was a trip to the French Asset Warehouse, where I was granted access to a treasure trove of print promotions spanning several decades. The collection included an array of stunning posters, many of which were designed by the renowned Charles Spencer Anderson of CSA. These print samples served as a testament to the remarkable collaboration between French Paper and the talented designers of CSA, offering endless inspiration for future creative endeavors.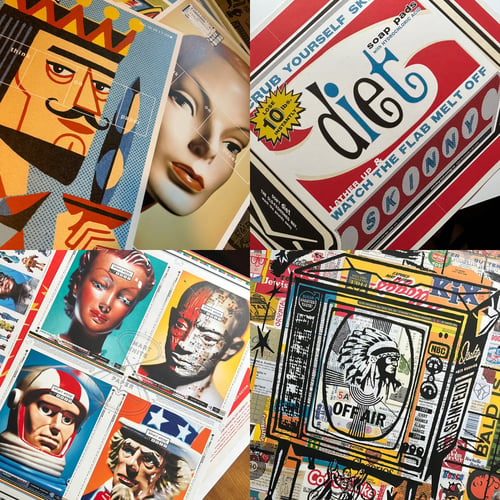 Conclusion: Visiting the French Paper Mill was an unforgettable experience that showcased the intersection of history, technology, and creativity. This American legacy continues to produce fine papers that captivate with their rich colors and textures. From their commitment to sustainability and customization to their embrace of modern technologies, French Paper stands as a testament to the enduring power of tradition blended with innovation. If you ever have the opportunity to visit the French Paper Mill, I highly recommend seizing the chance to immerse yourself in this remarkable world where artistry and craftsmanship converge.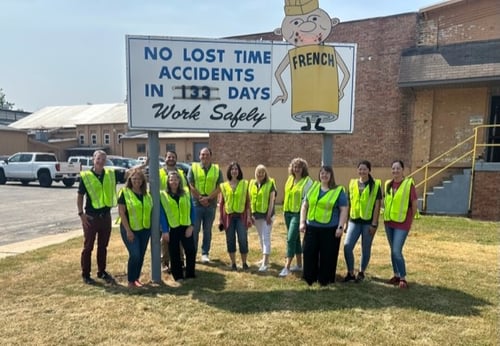 Click on the link below for some fun video shorts of the manufacturing process at French Paper Company
By Terri Price-Deep
Creative Consultant, Millcraft